List of ETF Securities ETFs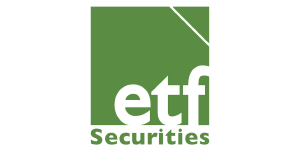 ETF Securities is Australia's second-oldest ETF business. Founded by Graham Tuckwell in 2003, ETF Securities has grown to become one of the leaders in the Australian ETF market.
ETF Securities launched the first gold ETF in Australia back in 2003. Ten years later, in 2013, ETF Securities sold its European and US businesses to WisdomTree, making its founder Graham Tuckwell one of the richest people in Australia. The new ETFS Capital continues to manage around $1 billion and counting.
List of ETF Securities ETFs
ETF Securities (ASX:ACDC) ETF. The ETFS ACDC ETF provides investors with passive exposure to the performance of companies involved in battery technology and lithium mining. ACDC adopts an equal weight strategy, meaning that it weights the shares within the portfolio equally – this is different from traditional index fund ETFs which invest more in the largest companies (as determined by market capitalisation).
The Best ETF in australia?
We've found the ONE ETF that could rule them all… 
Right now, there are 200+ ETFs on the ASX. Then there are index funds. Hundreds of managed funds. LICs. REITs. And everything in between. Wouldn't it be nice to make ONE investment and build the strong Core of your portfolio — with just one click? 
Rask's lead ETF research analyst and investing team have identified our #1 ETF for 2021 and beyond. Our analyst team has put together a full research report and a step-by-step investment guide to buying this ETF. 
Best of all: The report is totally

free

and will be sent via

email

.