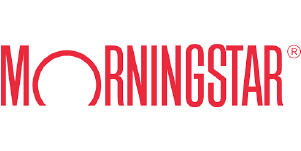 Morningstar Australia is a division Morningstar Inc, the US-based and publicly-traded investment firm and data provider.
Morningstar provides funds management, research, newsletter, data analysis and tools to financial advisers, sophisticated investors and retail clients.
Morningstar (ASX:MSTR) ETF. The Morningstar MSTR Fund is an actively-managed fund that invests in a select portfolio of international companies for long-term capital growth. The fund hedges its exposure against the Australian dollar to manage currency risks.
The Best ETF in australia?
We've found the ONE ETF that could rule them all… 
Right now, there are 200+ ETFs on the ASX. Then there are index funds. Hundreds of managed funds. LICs. REITs. And everything in between. Wouldn't it be nice to make ONE investment and build the strong Core of your portfolio — with just one click? 
Rask's lead ETF research analyst and investing team have identified our #1 ETF for 2021 and beyond. Our analyst team has put together a full research report and a step-by-step investment guide to buying this ETF. 
Best of all: The report is totally

free

and will be sent via

email

.