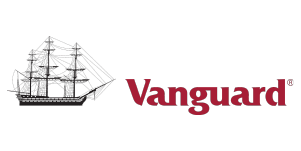 Vanguard Australia is one of Australia's largest ETF providers, both by number of ETFs and total money invested (called 'funds under management'). Part of the global Vanguard Group Inc, Vanguard's history dates back to the mid-1970s.
Globally, Vanguard has nearly $7 trillion invested in its ETFs and unlisted index funds. It also offers rules-based investment strategies -- Vanguard calls them 'active strategies' but we categorise them as rules-based.
One of the things that makes Vanguard unique in the finance industry globally is that it is investor-owned ("mutual"). The US-based Vanguard Group Inc is, therefore, funded by the very investors it serves.
We believe this unique ownership structure is one of the key reasons why Vanguard has become the global leader in low-cost ETFs and index funds and will continue to be so.
Vanguard (ASX:VDCO) ETF. The Vanguard VDCO ETF provides investors with exposure to a portfolio of other Vanguard funds/ETFs. Meaning, it's an ETF which invests only in other funds/ETFs — in this case, it only invests in funds managed by its own provider, Vanguard. This ETF gives investors exposure to multiple asset classes with a single purchase, and is designed to be a diversified portfolio in itself.
The Best ETF in australia?
We've found the ONE ETF that could rule them all… 
Right now, there are 200+ ETFs on the ASX. Then there are index funds. Hundreds of managed funds. LICs. REITs. And everything in between. Wouldn't it be nice to make ONE investment and build the strong Core of your portfolio — with just one click? 
Rask's lead ETF research analyst and investing team have identified our #1 ETF for 2021 and beyond. Our analyst team has put together a full research report and a step-by-step investment guide to buying this ETF. 
Best of all: The report is totally

free

and will be sent via

email

.