ETFS Morningstar Global Technology ETF (ASX:TECH)
Name: ETF Securities Morningstar Global Technology ETF
Ticker code: TECH
Issuer: ETF Securities
Management Expense Ratio (MER): search our complete list
Exposure: Global shares
Potential allocation: Tactical
What does the TECH ETF do?
The ETF Securities Morningstar Global Technology ETF (TECH) provides exposure to shares in around 30 undervalued competitively-advantaged global technology businesses. Think global social media companies, online or cloud-based platforms, leaders in artificial intelligence, software creators and digital advertisers.
What is TECH used for?
TECH could be used by Australian investors to get exposure to a broad basket of the world's leading technology companies. Buying the TECH ETF makes investing in some leading technology providers easier than buying each individual share on the market.
What TECH Invests In
The TECH ETF uses a combination human and rules-based strategies and processes to create a portfolio of shares in competitively advantaged businesses. Stockmarket research provider Morningstar has a team of technology analysts. They use quantitative and qualitative rules to determine the competitive strength of a business, commonly referred to as a 'moat'. Every six months the analysts select the 25 most undervalued shares from the list of companies with a wide or narrow moat.
TECH Is Equal Weight
To diversify some exposure away from the largest companies, the TECH ETF uses an 'equal weight' strategy. Meaning, when it comes to rebalancing the portfolio Company X would be given the same weighting as Company Y and Company Z. This is different from traditional index fund ETFs which invest more in the largest companies (as determined by market capitalisation).
ETF Securities is Australia's second-oldest ETF business. Founded by Graham Tuckwell in 2003, ETF Securities has grown to become one of the leaders in the Australian ETF market.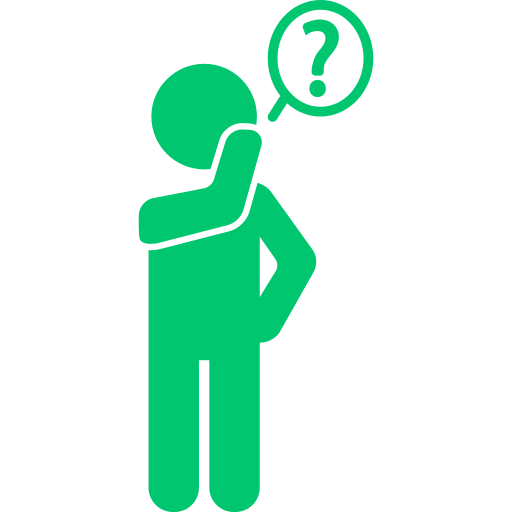 ETF Securities launched the first gold ETF in Australia back in 2003. Ten years later, in 2013, ETF Securities sold its European and US businesses to WisdomTree, making its founder Graham Tuckwell one of the richest people in Australia. The new ETFS Capital continues to manage around $1 billion and counting.
Equal Weight Strategies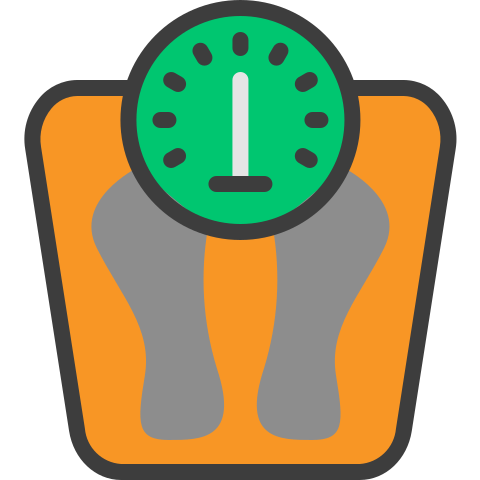 Equal weight strategies are as simple as they sound. If there are 200 stocks in the ETF, all 200 will be bought in equal measures, or 0.5% each. Every so often (e.g. each quarter or every six months) the ETF issuer will rebalance the portfolio.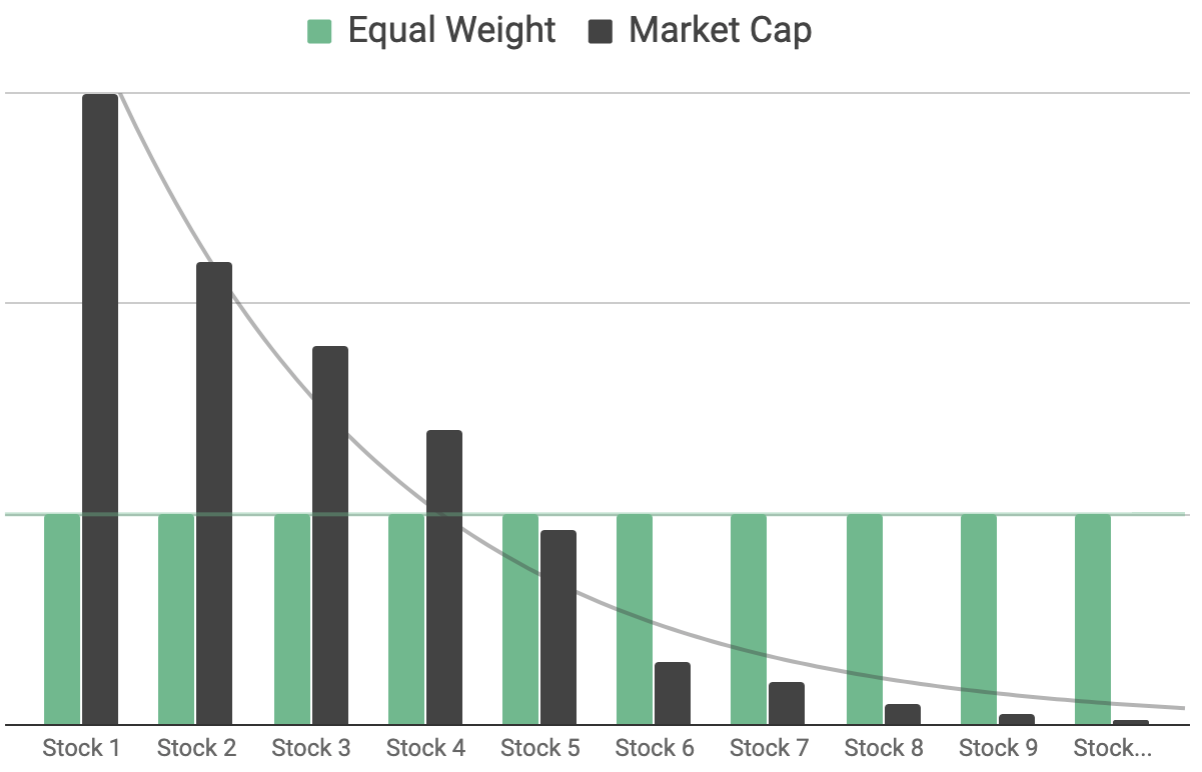 Equal weight strategies are different from normal index funds because normal index funds use market capitalisation, a measure of a company's size, to weight shares in the ETF. In a normal index fund, the biggest companies get the biggest position in the ETF.
Equal weight strategies can help investors get more exposure to the smaller shares in the index (e.g. shares 101 - 200 out of the top 200) and less exposure to the largest shares (e.g 1 - 100). Depending on your risk profile, goals/objectives and time to invest, these strategies may not produce a better outcome relative to traditional index funds.
Why equal weight?
Most ETFs use strategies that focus on 'market capitalisation', which means the biggest companies (e.g. blue chips) get the biggest position in the ETF/fund. Some researchers believe smaller companies outperform large companies and, therefore, should be a bigger part of a portfolio.
In the Australian shares sector, equal-weight ETFs are popular because the market is concentrated towards the biggest banks/financials and resources companies.
One downside to equal weight portfolios is that they tend to have more risk (as measured by Standard Deviation) because they are investing more in smaller companies. Another concern is that they have less exposure to the biggest and best shares (i.e. the ones growing the quickest).
Our take: consider equal weight ETFs for a smaller position alongside traditional index fund ETFs in Australian shares and local and global bonds. 
The bestETFs global shares sector includes ETFs, managed funds and index funds which cover international equities/share markets. The most popular global shares markets for ETFs include:
The USA
Europe & the UK
Emerging Markets (EM)
Asia (including China)
With around 98% of shares listed on markets outside of Australia, we think it's vital for Australian investors to consider looking abroad for exposure to some of the world's best companies, including those from the technology, communications and health care sectors.
Performance Characteristics
Over the ultra-long-term, global shares have proven to be among the best-performing asset classes. However, it is also one of the riskier investments you can make, as measured by standard deviation or volatility.
Hedged or Unhedged?
When you're investing in global ETFs it's worth noting whether or not you're prepared to take on the risk that the currency moves in your favour or against you. Typically you'll have two options:
Hedged ETFs will attempt to 'lock-in' the exchange rate at the time you make your investment
Unhedged ETFs do not provide protection against movements in the currency
Which one is better? That's up to you.
Just keep an eye on the costs of the hedged versus unhedged versions of the strategy/ETF and consider your own risk profile.
Taxes
Finally, take note of where your international ETF is 'domiciled' by reading its PDS or the ETF Issuer's website because this -- sometimes hidden -- feature could meaningfully affect your tax.
Australian domiciled ETFs - these are registered and regulated in Australia and are 'Australian residents' for tax purposes. These are just like an ordinary share or ETF you would buy on the ASX and the tax paperwork is filled out by the fund manager at the fund level.
Foreign domiciled, 'cross-listed' or CDI ETFs - these ETFs are registered offshore and provide a beneficial interest to investors via a 'CDI' listing on the ASX. Sometimes these ETFs may require additional paperwork for taxes, such as filling in a US W8-BEN form to reduce withholding tax or expose ETF investors to foreign regulation or U.S. Estate Taxes.
Consult with your tax and/or financial adviser before investing.
bestETFs assesses the performance of global shares ETFs against their peer group, which commonly use indices prepared by companies such as Standard & Poor's, MSCI, FTSE and others.
When you're comparing global ETFs it's important to understand which index your fund is tracking because slight changes in the index's definition of sectors or geographies can impact the risk-return profile of the ETF.
***
Some of the common global shares benchmarks include:
All World
MSCI All World ex-Australia (with dividends reinvested) (AUD)
MSCI AWCI World Index
USA
CRSP US Total Market ETF
S&P 500
NASDAQ 100
Dow Jones Industrial Average (DJI)
Asia 
FTSE Asia Pacific ex Japan, Australia and New Zealand
FTSE China 50 Index
MSCI Japan Index
Europe & UK
When you invest globally, you may be lowering some of your risks. For example, you won't have all of your eggs in your 'Australia basket'.
However, there are extra risks added when you invest overseas. Some of these risks include:
Sovereign/regulatory risks - Governments and regulators throughout the world can change their policies on investing, taxes and even the rights of people and investors. Australia has a very stable and robust financial, legal, political and societal system -- many countries don't.
FX/currency risks - A big reason many investors put their money overseas is to get exposure to another country's currency. For example, if you invest 1 AUD into US Dollars at a currency exchange rate of 1.00, you will get 1 USD in return. If the USD gets stronger (meaning the Aussie dollar exchange rate falls), your 1 USD is now worth more! However, it can go the opposite direction. For example, if the AUD-USD goes to 1.10, your 1 USD (bought at a lower exchange rate) is now worth less in AUD terms than before. This risk is the reason why some ETFs are currency 'hedged' -- to avoid the impact of currency fluctuations.
Counterparty risk  & holding structure - Some ETF issuers use complicated holding structures to get you exposure to the underlying investment overseas. In Australia, ASX-listed shares and ETFs use the same system to 'settle' transactions and 'hold' your ETFs in your name, it's called the CHESS system. However, if the ETF invests in overseas shares it's likely those shares will be held using another system or holding structure governed by other rules. Rest assured there are some safeguards in place. But you should always do your research, read the ETF's Product Disclosure Statement (PDS) or consult a licensed financial adviser.
Timezone - Often, global sharemarkets will be open when you're asleep. Conversely, Australian sharemarkets (where you buy into the ETFs) operate when the rest of the world is asleep. That makes tracking the latest ETF prices a little more difficult for you and for ETF issuers. This could lead to changes in the 'unit price' or the "net asset value" (NTA) of the ETF overnight.
We believe this ETF should be used as part of a 'tactical' or 'satellite' allocation in a diversified long-term portfolio because of its unique strategy, costs, risk-reward profile and the expectation of long-term returns.
What is The Core-Satellite Approach?
When you're investing in ETFs or managed funds, we think it's a good idea to consider breaking up your overall investments into two 'buckets':
Bucket 1: Core Investments
The 'core' is the larger part of your investment portfolio and could be reserved for a few different ETFs, blue-chip shares and/or managed funds. For example, you might have three diversified, low-cost and easy to understand ETFs in the 'core' of your portfolio. Each ETF might have between 20% and 30% of your money.
If you're new to investing, the core is a good place to start.
Core ETFs might include:
Bucket 2: Satellite/Tactical Investments
The 'satellite' or tactical bucket is the smaller part of your portfolio (e.g. 0% to 30% of your entire portfolio). In this section, you might decide to take more risk, invest in unique or unproven strategies, buy fast-growth individual shares, etc.
Tactical strategies could be higher risk, higher cost and more complicated strategies that you use in the hope of outperforming the averages (e.g. ASX 200, S&P 500, etc.).
Tactical ETFs might include:
The bestETFs website currently provides free access to a database of Australian ETFs, index funds and (soon) selected managed funds. If you want to access our top Australian ETF picks and research (for a small fee), please click here to learn more.
How do we pick ETFs?
All of the selected ETFs in our model portfolio must meet our strict criteria before we'll consider recommending them.
To learn more about our research and access the bestETF model portfolio, please click here. 
For our #1 ETF idea of 2019, please click here (free).
2 ASX Gold ETFs For 2019 & Beyond
Two of the most popular ASX gold ETFs are the ETFS Physical Gold (ASX:GOLD) ETF and BetaShares Global Gold Miners ETF (ASX:MNRS) ETF.
FAQs
What Is An ETF?
Investing in an Exchange Traded Fund or ETF is typically a way to buy a tiny slice of many different shares, bonds or currencies with one investment. Technically, ETFs are 'funds' or legal 'trusts' which allow investors to pool their money together in one place and invest in the same strategy.
What Is An Index Fund?
An index fund is a type of 'managed fund' which pools money in one place and follows an index. For example, an ASX 200 index fund buys all 200 shares included in the S&P/ASX 200 index maintained by Standard & Poor's.
What's The Difference Between An 'Active' and 'Passive' Investment?
Traditionally, 'active' investors pick individual stocks they think will outperform the market (e.g. ASX 200 index). For example, an 'active' fund manager would pool investors' money together and invest that money in their best stock ideas.
'Passive' investors are investors who buy into standard index funds, like one that follows the ASX 200 or USA's S&P 500. These are also run by fund managers but they don't use their 'skills' or 'analysis' to pick individual stocks. Instead, they invest in the entire market and investors benefit from the growth of all companies, on average.
What Are Rules-Based Investments?
In recent times we've witnessed the emergence of 'rules-based' or 'smart beta' investment strategies, which are kind of in-between active and passive.
Typically, these strategies use automated rules to invest with strategies covering stocks/shares, bonds/fixed income, currencies, commodities (e.g. gold) and derivatives contracts (e.g. options). For example, a rule might be 'buy this share if XYZ happens' or 'sell that share if ABC is true', etc..

Psst! Are you looking for the best ETFs on the ASX in 2019? Take a look at our ETF investing service.
Complete list of ASX ETFs