BetaShares HACK ETF (ASX:HACK)
The BetaShares HACK ETF provides investors with exposure to the performance of the world's largest companies involved in cybersecurity – a sector with strong growth prospects as businesses begin to place an increasing emphasis on cybersecurity and the protection of data.
This free report is issued by Best ETFs Australia, a division of The Rask Group Pty Ltd. It is not a recommendation. Speak to a financial professional before relying on this information and please read our Financial Services Guide (FSG).
HACK ETF Fast Facts
Tired of the same ol' dividend stocks?

BetaShares HACK ETF (ASX:HACK) key information
HACK: Track Record Warning
When an ETF does not have a sufficiently long track record -- typically, we consider this to be at least 3 years -- the ETF is could be at a higher risk of being closed down (if it doesn't grow), and the historical performance and returns (if any) cannot be relied upon.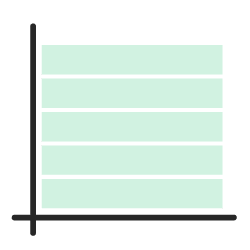 Some of the risks associated with an ETF that has a short or no track record include:
Performance - When a fund, ETF or investment firm does not have a track record, it is often difficult to know what to expect from the investment. This is not the case with all ETFs that are new, especially if the ETF follows a highly liquid benchmark that has been in existence for five years or more. However, we apply the track record warning as a reminder to investors that it's important to think long and hard about how this ETF will perform, and its role in a portfolio. Please note: at Best ETFs Australia we do not accept 'backtests' as a legitimate form of performance.
Funds under management (FUM) - Although some of the largest ETF providers have established marketing departments and distribution teams, and joint ventures between distribution experts and boutique fund managers are now more common, new funds often fail to get enough money invested into them in the first 1-3 years to make them very profitable for the issuer. One obvious reason for this is most funds management and ETF ratings agencies (like us), who provide the ratings on fund managers for financial advisers, demand a three-year track record. We will accept a shorter-term track record (i.e. under three years), but it must meet a range of criteria before we will consider it a worthwhile fund/ETF.
Buy-sell spread - The buy-sell spread, shown on our ETF listings page and in fund/ETF factsheet and quarterly reports, tells you how much it 'costs' to get your money in-and-out of a fund. Basically, it's an estimate of what it costs the fund manager to take your money and invest in whatever is inside the fund/ETF. Obviously, the lower/smaller the spread is the better it is for you. New ETFs/funds can have difficulty lowering the buy-sell spread to a reasonable level until they reach scale (e.g. having FUM more than $100 million).
Tired of the same ol' dividend stocks?

International shares sector
The Best ETFs international shares sector includes ETFs, managed funds and index funds which cover international equities/share markets. The most popular international shares markets for ETFs include:
The USA
Europe & the UK
Emerging Markets (EM)
Asia (including China)
With around 98% of shares listed on markets outside of Australia, we think it's vital for Australian investors to consider looking abroad for exposure to some of the world's best companies, including those from the technology, communications and health care sectors.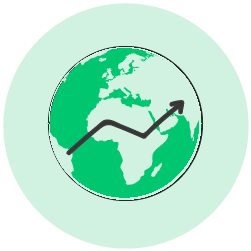 Performance Characteristics
Over the ultra-long-term, international shares have proven to be among the best-performing asset classes. However, it is also one of the riskier investments you can make, as measured by standard deviation or volatility.
Hedged or Unhedged?
When you're investing in international ETFs, it's worth noting whether or not you're prepared to take on the risk that the currency moves in your favour or against you. Typically, you'll have two options:
Hedged ETFs will attempt to 'lock-in' the exchange rate at the time you make your investment
Unhedged ETFs do not provide protection against movements in the currency
Which one is better? That's up to you.
Just keep an eye on the costs of the hedged versus unhedged versions of the strategy/ETF and consider your own risk profile.
Note: you should always consult a licensed and trusted financial adviser before doing anything. This information is factual information and should not be considered financial advice.
Taxes
Finally, take note of where your international ETF is 'domiciled' by reading its PDS or the ETF Issuer's website because this -- sometimes hidden -- feature could meaningfully affect your tax.
Australian domiciled ETFs - these are registered and regulated in Australia and are 'Australian residents' for tax purposes. These are just like an ordinary share or ETF you would buy on the ASX and the tax paperwork is filled out by the fund manager at the fund level.
Foreign domiciled, 'cross-listed' or CDI ETFs - these ETFs are registered offshore and provide a beneficial interest to investors via a 'CDI' listing on the ASX. Sometimes these ETFs may require additional paperwork for taxes, such as filling in a US W8-BEN form to reduce withholding tax or expose ETF investors to foreign regulation or U.S. Estate Taxes.
Consult with your tax and/or financial adviser before investing.
What exactly does International shares invest in?
HACK tracks the performance of Nasdaq CTA Cybersecurity Index which is a global shares index that typically includes exposure to technology companies in the USA, Europe, Israel and Japan. These companies tend to be found in the defence, private, corporate and consumer security markets. There are very few pure-play cybersecurity companies on the ASX, so this ETF could be a solution for Australian investors looking for targeted exposure to the global cybersecurity sector.
Sector risks
According to academic study, when you invest globally, you may be lowering some of your risks. For example, you won't have all of your eggs in your 'Australia basket'.
However, there are extra risks added when you invest overseas. Some of these risks include:
Sovereign/regulatory risks - Governments and regulators throughout the world can change their policies on investing, taxes and even the rights of people and investors. Australia has a very stable and robust financial, legal, political and societal system -- many countries don't.
FX/currency risks - A big reason many investors put their money overseas is to get exposure to another country's currency. For example, if you invest 1 AUD into US Dollars at a currency exchange rate of 1.00, you will get 1 USD in return. If the USD gets stronger (meaning the Aussie dollar exchange rate falls), your 1 USD is now worth more! However, it can go the opposite direction. For example, if the AUD-USD goes to 1.10, your 1 USD (bought at a lower exchange rate) is now worth less in AUD terms than before. This risk is the reason why some ETFs are currency 'hedged' -- to avoid the impact of currency fluctuations.
Counterparty risk  & holding structure - Some ETF issuers use complicated holding structures to get you exposure to the underlying investment overseas. In Australia, ASX-listed shares and ETFs use the same system to 'settle' transactions and 'hold' your ETFs in your name, it's called the CHESS system. However, if the ETF invests in overseas shares it's likely those shares will be held using another system or holding structure governed by other rules. Rest assured there are some safeguards in place. But you should always do your research, read the ETF's Product Disclosure Statement (PDS) or consult a licensed financial adviser.
Timezone - Often, global sharemarkets will be open when you're asleep. Conversely, Australian sharemarkets (where you buy into the ETFs) operate when the rest of the world is asleep. That makes tracking the latest ETF prices a little more difficult for you and for ETF issuers. This could lead to changes in the 'unit price' or the "net asset value" (NTA) of the ETF overnight.
You should always consult a licensed and trusted financial adviser before doing anything. This information is general information and should not be considered personal financial advice.
Our expert analyst just named 3 stocks to buy
right now

What you need to know about BetaShares
BetaShares is one of Australia's largest ETF issuers, by number of ETFs issued on the ASX. At the end of 2018, Betashares had $6.1 billion of money invested in its ETFs.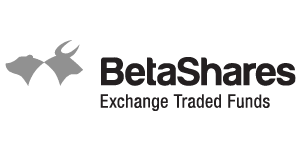 BetaShares was founded in Sydney by a group of finance professionals who have a venture capital (VC) business called Apex Capital Partners. BetaShares was an 'in house' investment for Apex but grew quickly as ETFs took off.
Betashares is part-owned by Mirae Asset Global Investment Group, a specialist ETF business which manages nearly $130 billion.
$6b+ invested in BetaShares ETFs
BetaShares launched its first ETF in 2010 but has grown its ETF count rapidly to have around 50 ETFs in the market today.
BetaShares has issued index fund ETFs, rules-based ETFs and actively managed funds in an ETF wrapper. To launch its active funds, BetaShares teamed up with Legg Mason and AMP.
Potential allocation for HACK
This ETF might be used as part of a 'tactical' or 'satellite' allocation in a diversified long-term portfolio because of its unique strategy, costs, risk-reward profile and the expectation of long-term returns.
What is The Core-Satellite Approach?
A core-satellite approach puts investments into two 'buckets' depending on the expected risk and returns.
Bucket 1: Core Investments
The 'core' is the larger part of an investment portfolio and could be reserved for more conservative investments. For example, this might include diversified, low-cost and easy to understand funds, bonds, shares or ETFs.
If you're new to investing, the core is a good place to start.
Core ETFs might include:
Australian shares (index strategies)
Australian bonds and global bonds
Cash
Bucket 2: Satellite/Tactical Investments
The 'satellite' or tactical bucket is the smaller part of a portfolio (e.g. 0% to 30% of your entire portfolio). In this section, investors might decide to take more risk, invest in unique or unproven strategies, buy fast-growing individual shares, etc.
Tactical strategies could be higher risk, higher cost and more complicated strategies that are used in the hope of outperforming the averages (e.g. ASX 200, S&P 500, etc.).
Tactical ETFs might include:
Australian shares (rules-based strategies)
Global shares (rules-based strategies)
Commodity ETFs
Currency ETFs
Cash ETFs
Hedge funds
Typically, what is HACK used for?
The BetaShares HACK ETF could be used by investors looking for tactical exposure to the performance of the world's largest companies operating in the cybersecurity industry, which broadly includes companies involved in building, implementing and managing security protocols for private and public networks.
How do I invest in the Global Cybersecurity ETF ETF?
The easiest way to buy an ETF is through your online share brokerage account. Just search for the ticker code and buy it. The following podcast explains how to buy shares and ETFs for the first time.
Meaning, you can follow the exact same process for ETFs as you do for shares -- both can be purchased in one account.
Australian Investing 101
Don't have a brokerage account for ETFs?
Read our tutorial on understanding how share brokerage accounts work.
Is HACK a good ETF?
We believe that knowing whether or not to invest in an ETF requires a lot of research, even for an ETF like this one. ETFs are long-term investments, so it's important to do the right amount of research into the ETF before you invest, and consider how it fits with your risk profile, strategy and the other investments in your portfolio.
Where you can go to find more research on this ETF:
Reports like this one on the Best ETFs Australia website were built to help you understand ETFs and to provide free access to news and research across all Australian ETFs, index funds and selected managed funds.
This report is the free version of our ETF reserach and it contains general information and should not be considered as a recommendation or personal financial advice. If you want to receive personal financial advice and have someone tailor the ETF research to you, you should speak to a financial adviser.
If you don't want to pay a financial adviser, here's what you can do:
Before doing anything, you should always read the ETF's Product Disclosure Statement (PDS), which should be available on the ETF provider/issuer's website. The PDS explains some of the risks, the fees and other important information.
If you're looking for more free content from us...
Take our free ETF investing course, it's great for beginners. Just click here to enrol and begin learning.
Subscribe to our mailing list, create a free account and access our latest investment reports.
To get our analyst's expert ETF research you can join Rask ETFs. Rask ETFs offers our members access to simple model portfolios, expert research on our top 10 Australian ETFs, easy-to-follow ETF strategies and lots more. It's just $199 to access Rask ETFs. Click here to learn more
Special note for financial advisers:
If you're a financial adviser and you want to receive our analyst research to help you build model portfolios, please register for Rask Platinum Adviser (beta). We're making it free for the first 200 financial advisers.
Free investment report
You should know, we've just asked our top investment analyst to put together a free ETF investor's course and make it available to investors just like you, for a limited time.
Complete with quizzes, checklists, free tools, calculators and step-by-step guides, you can simply click here to access the course.
It's completely free!
No strings attached. Just a great -- and FREE -- online course provided by our expert ETF investing team.
---
Disclaimer: Any information contained in this report is limited to general financial advice/information only. The information should not be relied upon because it has not taken into account your specific needs, goals or objectives. Please, consult with a licenced and trusted financial adviser before acting on the information. Past performance is no guarantee of future performance. Nothing in this article should be considered a guarantee. Investing is risky and can result in capital loss. By reading this website, you acknowledge this warning, having read our Financial Services Guide (FSG) and agree to our terms & conditions available here. This article is authorised by Owen Raszkiewicz of The Rask Group Pty Ltd.
Next stop: financial independence!