Vanguard All-World ex-U.S. Shares Index ETF (ASX:VEU)
Name: Vanguard All-World ex-U.S. Shares Index ETF
Ticker code: VEU
Issuer: Vanguard
Management Expense Ratio (MER): search our complete list
Exposure: Global Shares
Potential allocation: Core or Tactical
What Does VEU Do?
The Vanguard All-World ex-U.S. Shares Index ETF (ASX: VEU) provides exposure to many of the world's largest public companies listed in major developed and emerging countries outside of the US.
What Is VEU Used For?
VEU could be used by Australian investors to get exposure to a broad basket of the world's largest public companies (excluding those that are US-listed), including financials, consumer goods and industrials companies. These companies are likely to grow their profit over time and pay semi-regular dividends to their shareholders.
What VEU Invests In
VEU tracks the performance of the FTSE All-World ex US Index, which comprises over 3,000 large and mid cap stocks across developed and emerging markets, excluding the US.
The VEU ETF is particularly exposed to Europe, as well as the Pacific region and Emerging Markets.
You could try and buy all of these companies yourself using a share brokerage account but, chances are, it would cost a lot more in brokerage to buy each one -- and it would take far longer than buying the VEU ETF!
Vanguard Australia is one of Australia's largest ETF providers, both by number of ETFs and total money invested (called 'funds under management'). Part of the global Vanguard Group Inc, Vanguard's history dates back to the mid-1970s.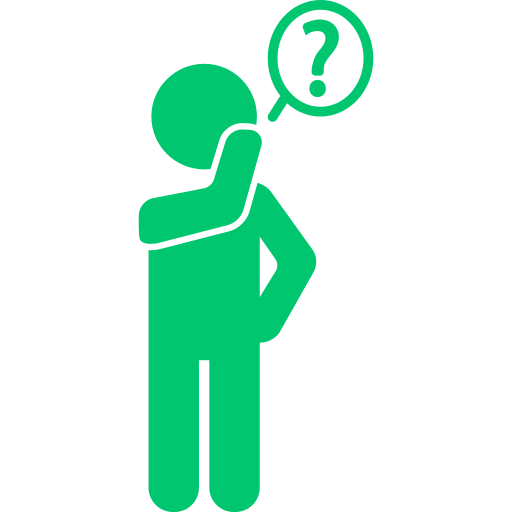 Globally, Vanguard has nearly $7 trillion invested in its ETFs and unlisted index funds. It also offers rules-based investment strategies -- Vanguard calls them 'active strategies' but we categorise them as rules-based.
Vanguard Group Inc manages nearly $7 trillion of investor money
One of the things that makes Vanguard unique in the finance industry globally is that it is investor-owned ("mutual"). The US-based Vanguard Group Inc is, therefore, funded by the very investors it serves.
We believe this unique ownership structure is one of the key reasons why Vanguard has become the global leader in low-cost ETFs and index funds and will continue to be so.
The bestETFs global shares sector includes ETFs, managed funds and index funds which cover international equities/share markets. The most popular global shares markets for ETFs include:
The USA
Europe & the UK
Emerging Markets (EM)
Asia (including China)
With around 98% of shares listed on markets outside of Australia, we think it's vital for Australian investors to consider looking abroad for exposure to some of the world's best companies, including those from the technology, communications and health care sectors.
Performance Characteristics
Over the ultra-long-term, global shares have proven to be among the best-performing asset classes. However, it is also one of the riskier investments you can make, as measured by standard deviation or volatility.
Hedged or Unhedged?
When you're investing in global ETFs it's worth noting whether or not you're prepared to take on the risk that the currency moves in your favour or against you. Typically you'll have two options:
Hedged ETFs will attempt to 'lock-in' the exchange rate at the time you make your investment
Unhedged ETFs do not provide protection against movements in the currency
Which one is better? That's up to you.
Just keep an eye on the costs of the hedged versus unhedged versions of the strategy/ETF and consider your own risk profile.
Note: you should always consult a licensed and trusted financial adviser before doing anything. This information is factual information and should not be considered financial advice.
Taxes
Finally, take note of where your international ETF is 'domiciled' by reading its PDS or the ETF Issuer's website because this -- sometimes hidden -- feature could meaningfully affect your tax.
Australian domiciled ETFs - these are registered and regulated in Australia and are 'Australian residents' for tax purposes. These are just like an ordinary share or ETF you would buy on the ASX and the tax paperwork is filled out by the fund manager at the fund level.
Foreign domiciled, 'cross-listed' or CDI ETFs - these ETFs are registered offshore and provide a beneficial interest to investors via a 'CDI' listing on the ASX. Sometimes these ETFs may require additional paperwork for taxes, such as filling in a US W8-BEN form to reduce withholding tax or expose ETF investors to foreign regulation or U.S. Estate Taxes.
Consult with your tax and/or financial adviser before investing.
bestETFs assesses the performance of global shares ETFs against their peer group, which commonly use indices prepared by companies such as Standard & Poor's, MSCI, FTSE and others.
When you're comparing global ETFs it's important to understand which index your fund is tracking because slight changes in the index's definition of sectors or geographies can impact the risk-return profile of the ETF.
***
Some of the common global shares benchmarks include:
All World
MSCI All World ex-Australia (with dividends reinvested) (AUD)
MSCI AWCI World Index
USA
CRSP US Total Market ETF
S&P 500
NASDAQ 100
Dow Jones Industrial Average (DJI)
Asia 
FTSE Asia Pacific ex Japan, Australia and New Zealand
FTSE China 50 Index
MSCI Japan Index
Europe & UK
Note: you should always consult a licensed and trusted financial adviser before doing anything. This information is factual information and should not be considered financial advice.
According to academic study, when you invest globally, you may be lowering some of your risks. For example, you won't have all of your eggs in your 'Australia basket'.
However, there are extra risks added when you invest overseas. Some of these risks include:
Sovereign/regulatory risks - Governments and regulators throughout the world can change their policies on investing, taxes and even the rights of people and investors. Australia has a very stable and robust financial, legal, political and societal system -- many countries don't.
FX/currency risks - A big reason many investors put their money overseas is to get exposure to another country's currency. For example, if you invest 1 AUD into US Dollars at a currency exchange rate of 1.00, you will get 1 USD in return. If the USD gets stronger (meaning the Aussie dollar exchange rate falls), your 1 USD is now worth more! However, it can go the opposite direction. For example, if the AUD-USD goes to 1.10, your 1 USD (bought at a lower exchange rate) is now worth less in AUD terms than before. This risk is the reason why some ETFs are currency 'hedged' -- to avoid the impact of currency fluctuations.
Counterparty risk  & holding structure - Some ETF issuers use complicated holding structures to get you exposure to the underlying investment overseas. In Australia, ASX-listed shares and ETFs use the same system to 'settle' transactions and 'hold' your ETFs in your name, it's called the CHESS system. However, if the ETF invests in overseas shares it's likely those shares will be held using another system or holding structure governed by other rules. Rest assured there are some safeguards in place. But you should always do your research, read the ETF's Product Disclosure Statement (PDS) or consult a licensed financial adviser.
Timezone - Often, global sharemarkets will be open when you're asleep. Conversely, Australian sharemarkets (where you buy into the ETFs) operate when the rest of the world is asleep. That makes tracking the latest ETF prices a little more difficult for you and for ETF issuers. This could lead to changes in the 'unit price' or the "net asset value" (NTA) of the ETF overnight.
Note: you should always consult a licensed and trusted financial adviser before doing anything. This information is factual information and should not be considered financial advice.
This ETF could be used as part of a 'core' allocation in a diversified long-term portfolio because of its diversified and transparent investment strategy, low costs, risk profile and the expectation of long-term returns.
What is The Core-Satellite Approach?
A core-satellite approach puts investments into two 'buckets' depending on the expected risk and returns.
Bucket 1: Core Investments
The 'core' is the larger part of an investment portfolio and could be reserved for more conservative investments. For example, this might include diversified, low-cost and easy to understand funds, bonds, shares or ETFs.
If you're new to investing, the core is a good place to start.
Core ETFs might include:
Bucket 2: Satellite/Tactical Investments
The 'satellite' or tactical bucket is the smaller part of a portfolio (e.g. 0% to 30% of your entire portfolio). In this section, investors might decide to take more risk, invest in unique or unproven strategies, buy fast-growth individual shares, etc.
Tactical strategies could be higher risk, higher cost and more complicated strategies that are used in the hope of outperforming the averages (e.g. ASX 200, S&P 500, etc.).
Tactical ETFs might include:
The bestETFs website currently provides free access to a database of Australian ETFs, index funds and (soon) selected managed funds. The website contains factual information only and should NOT be considered a source of financial advice (meaning you should NOT act on the information presented here).
If you are wondering whether this ETF is a good investment, you should speak to a licensed and qualified financial adviser. Alternatively (or in addition) you should always read the ETF's Product Disclosure Statement (PDS), which should be available on the ETF provider's website. The PDS explains some of the risks, the fees and other important information.
You can also click here to take one of our free investing courses today!
FAQs
What Is An ETF?
Investing in an Exchange Traded Fund or ETF is typically a way to buy a tiny slice of many different shares, bonds or currencies with one investment. Technically, ETFs are 'funds' or legal 'trusts' which allow investors to pool their money together in one place and invest in the same strategy.
What Is An Index Fund?
An index fund is a type of 'managed fund' which pools money in one place and follows an index. For example, an ASX 200 index fund buys all 200 shares included in the S&P/ASX 200 index maintained by Standard & Poor's.
What's The Difference Between An 'Active' and 'Passive' Investment?
Traditionally, 'active' investors pick individual stocks they think will outperform the market (e.g. ASX 200 index). For example, an 'active' fund manager would pool investors' money together and invest that money in their best stock ideas.
'Passive' investors are investors who buy into standard index funds, like one that follows the ASX 200 or USA's S&P 500. These are also run by fund managers but they don't use their 'skills' or 'analysis' to pick individual stocks. Instead, they invest in the entire market and investors benefit from the growth of all companies, on average.
What Are Rules-Based Investments?
In recent times we've witnessed the emergence of 'rules-based' or 'smart beta' investment strategies, which are kind of in-between active and passive.
Typically, these strategies use automated rules to invest with strategies covering stocks/shares, bonds/fixed income, currencies, commodities (e.g. gold) and derivatives contracts (e.g. options). For example, a rule might be 'buy this share if XYZ happens' or 'sell that share if ABC is true', etc..
Investing Courses - Now Available!
Investing for the first time? Need to get your finances in shape and start saving for your future? We're here to help.
Create a free account on Rask Australia right now and you can take any of our free courses on budgeting, investing, insurance and more! It's free to learn from us and take control of your finances.
Complete list of ASX ETFs