The Best ETFs Australian shares sector includes ETFs, managed funds and index funds which cover the ASX and national stock exchange (NSX). It also includes other sharemarket-focused ETFs and funds which may hold investments overseas (e.g. via the New Zealand or US exchanges).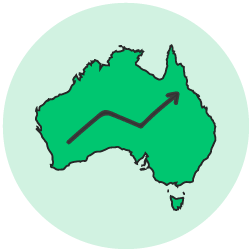 Performance Characteristics
Over the ultra-long-term, the Australian share market has proven to be among the best-performing in the world. We truly are 'the lucky country'.
One of the unique features of the Australian sharemarket is a willingness by companies to pay substantial dividends back to shareholders. We believe this may be a result of Franking Credits.