Yield & Income ETF strategies
Income or dividend-focused ETFs place a higher value on shares with large dividend yields or coupons from bonds. For example, a global shares income-focused (rules-based) ETF might only buy shares with trailing dividend yields of 5% or more.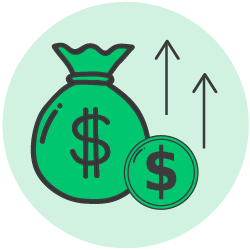 Unfortunately, investors have to be very careful because the dividend income from these ETFs often comes at the expense of growth! For example, some of these ETFs will buy into shares that are 'value traps' and have a high trailing dividend yield for a reason.
Make sure the income-focused ETF you're looking at isn't going backwards by paying you dividends at the expense of growth (hint: look at the NAV or 'unit price' of the ETF over many years). Talk about robbing Peter to pay Paul!