The Janus Henderson Group PLC (ASX: JHG) share price fell 10% following the release of the fund manager's 2nd quarter result yesterday evening.
Janus Henderson is a global asset management business headquartered in London, UK. It offers a wide range of financial products to individuals, advisers and institutional investors around the world including in the US, UK and Australia.
Janus Henderson currently manages more than US$350 billion of assets, has more than 2,000 employees worldwide and 28 offices across the globe. Basically, it's a big business.
Big Outflows In A Frothy Market
Although Janus Henderson's total Assets Under Management (AUM) increased by US$2.5 billion from last quarter, the business experienced US$9.8 billion in outflow for the period. So while AUM went up due to stronger markets, it was offset by a loss of client funds via redemptions, which is not a positive sign for a funds management business.
Total revenue for the quarter was US$535.9 million, which produced operating income of US$118.5 million. The US Generally Accepted Accounting Principles (GAAP) diluted earnings per share (EPS) result was US$0.56, some 16% higher than 1st quarter US GAAP EPS of US$0.48.
The average net management fee margin for the period was 42.2 basis points, down slightly from last quarters figure of 42.9 basis points.
Dividends Returned
The business continues its commitment to return excess cash to shareholders with US$244 million of capital returned via dividends and share repurchased calendar year to date.
Their strategic priorities are to focus on producing dependable investment outcomes, to excel in client experience, increase operational efficiency, proactive risk control and develop new growth initiatives.
Is It Time To Sell Janus Henderson Shares?
It seems investors were expecting more from Janus' update given the share price reaction this morning. Overnight, two brokers reduced their price target on the shares, one by 8.3% to $33 per share and the other by 9.8% to $30.35 per share.
Given the share price is currently $28.60 per share, it implies some upside to the brokers' targets. However at this time with Brexit lingering and the business experiencing fund outflows, the shares aren't for me.
How do

you

value an investment?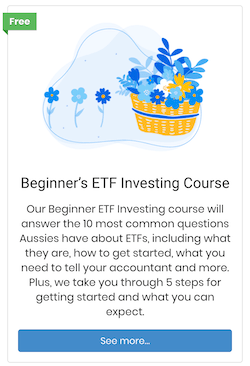 What does your process look like? Do you really understand what you're investing in and why?
You should know, we've just asked our top analyst to put together a FREE valuation course and make them available to investors like you, for a limited time.
Complete with downloadable Excel models, templates and valuation tools, simply click here to access the course.
It's completely free!
---
Disclaimer: Any information contained in this article is limited to general financial advice/information only. The information should not be relied upon because it has not taken into account your specific needs, goals or objectives. Please, consult a licenced and trusted financial adviser before acting on the information. Past performance is no guarantee of future performance. Nothing in this article should be considered a guarantee. Investing is risky and can result in capital loss. By reading this website, you acknowledge this warning and agree to our terms & conditions available here. This article is authorised by Owen Raszkiewicz of The Rask Group Pty Ltd.
This excellent article was contributed by David Lennan.
Disclosure: At the time of writing David does not hold a financial interest in any of the companies mentioned.