Magellan Financial Group Ltd (ASX: MFG) shares fell 3% today.
Magellan is a funds management business that largely invests in international shares like Facebook and Visa. It was set up in 2006 by Hamish Douglass and Chris Mackay. Since inception, Magellan claims it has been one of the most consistent market outperformers after fees.
Why Magellan Shares Fell
I think the blame for the share price can be put firmly on the 'trade war' that's going on between the US and China.
Australian and global investors are worried that the trade war isn't just a quick political move, but it seems as though it could go on for many months which may send local economies and the global economy into a recession if it goes unresolved this year.
Magellan would be affected because its funds under management (FUM) would fall as the market drops, leading to lower management fees.
However, I think there's a good reason why Magellan's share price is only down by 4% rather than a higher number.
Magellan FUM Update For July 2019
Magellan today released its FUM update for July 2019. It showed that its total FUM increased to $89.7 billion at 31 July 2019 from $86.7 billion at June 2019.
Most of the increase was seen from the global equities strategy, which increased from $64 billion to $66.4 billion.
In July the fund manager experienced net inflows of $574 million, which included net retail inflows of $349 million (including re-investing cash distributions) and net institutional inflows of $225 million. Speaking of distributions, Magellan paid $603 million of distributions in July, net of reinvestment.
This seemed like a very solid update from Magellan. If the share market wasn't currently going through a tough time, its share price would probably be up a few percentage points.
In my opinion, Magellan is likely to keep attracting FUM inflows at an attractive rate. But until this volatility has finished I'd want to wait to see if an even better share price comes along.
How do

you

value an investment?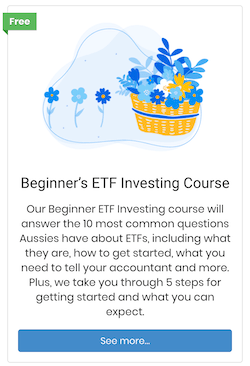 What does your process look like? Do you really understand what you're investing in and why?
You should know, we've just asked our top analyst to put together a FREE valuation course and make them available to investors like you, for a limited time.
Complete with downloadable Excel models, templates and valuation tools, simply click here to access the course.
It's completely free!
---
Disclaimer: Any information contained in this article is limited to general financial advice/information only. The information should not be relied upon because it has not taken into account your specific needs, goals or objectives. Please, consult a licenced and trusted financial adviser before acting on the information. Past performance is no guarantee of future performance. Nothing in this article should be considered a guarantee. Investing is risky and can result in capital loss. By reading this website, you acknowledge this warning and agree to our terms & conditions available here. This article is authorised by Owen Raszkiewicz of The Rask Group Pty Ltd.
Disclosure: At the time of publishing, Jaz does not have a financial interest in any of the companies mentioned.