ASX-listed Arena REIT No 1 (ASX: ARF) reported its 2019 financial year (FY19) report to investors today and I'm asking if it's the ASX's best REIT?
Arena is a real estate investment trust (REIT) in the ASX 300 that owns, manages and develops social infrastructure such as childcare centres and healthcare properties. Its property portfolio is leased to a mixed group of tenants.
Arena REIT reported that its (distributable) net operating profit grew by 9% over the year to $38 million. However, statutory net profit fell 8% mainly because of the revaluation of interest rate hedges.
Arena's total assets grew by 14% to $825 million and net assets per share (NAV) increased by 7% to $2.10. Pleasingly, gearing, the level of borrowing, decreased to 23% from 25% a year ago.
During the year the REIT achieved a like for like rent increase of 3.6% because of 39 market rent reviews at an average increase of 9.4%.
Arena also reported that its healthcare portfolio leases with Healius Ltd (ASX: HLS) was extended from four years to 14.6 years. Pleasingly, Arena maintained its occupancy at 100% and the portfolio's weighted average lease expiry (WALE) grew to 14.1 years from 12.9 years at June 2018.
During the year Arena notced up its distribution by around 5% to 13.5 cents per share and in FY20 management have guided that the distribution will grow by a further 6% to 14.3 cents per share reflecting the like-for-like rental growth, acquisitions and its development pipeline.
Is It Time To Buy The Arena REIT?
I have been impressed by the Arena REIT over the years because it has managed to steadily increase its operating earnings and distribution to investors at a high single-digit pace.
With the REIT predicting further growth of the distribution, it's certainly a fairly attractive income option with a FY20 distribution yield of 5%. So I certainly think it's one of the better REIT income options, but it is valued at 35% premium to its underlying June 2019 value.
Therefore, I think there could be better options for dividends, such as the ETF in the free report below.
How do

you

value an investment?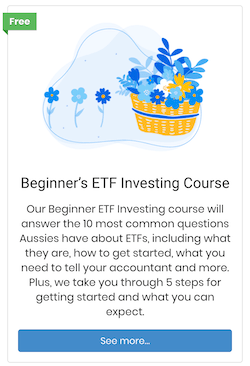 What does your process look like? Do you really understand what you're investing in and why?
You should know, we've just asked our top analyst to put together a FREE valuation course and make them available to investors like you, for a limited time.
Complete with downloadable Excel models, templates and valuation tools, simply click here to access the course.
It's completely free!
---
Disclaimer: Any information contained in this article is limited to general financial advice/information only. The information should not be relied upon because it has not taken into account your specific needs, goals or objectives. Please, consult a licenced and trusted financial adviser before acting on the information. Past performance is no guarantee of future performance. Nothing in this article should be considered a guarantee. Investing is risky and can result in capital loss. By reading this website, you acknowledge this warning and agree to our terms & conditions available here. This article is authorised by Owen Raszkiewicz of The Rask Group Pty Ltd.
At the time of publishing, Jaz does not have a financial interest in any of the companies mentioned.