Magellan Financial Group Ltd (ASX: MFG) shares remained frozen in a trading halt this morning following its FY19 profit result update to the market this morning.
Magellan Financial is a funds management business that largely invests in international shares like Google and Visa. It was set up in 2006 by Hamish Douglass and Chris Mackay. Since inception, Magellan claims it has been one of the most consistent market outperformers after fees.
The following video comes from The Australian Investors Podcast and features Magellan's Hamish Douglass:
Magellan's 2019 Financial Report
Magellan reported its average funds under management (FUM) grew by 28% to $75.8 billion during its financial year, thanks to a strong performance by Magellan's various funds and it also attracted a lot of new inflows because of the performance.
Due to the rise in the FUM, Magellan achieved a 22% increase of management and service fees to $472.5 million and a 35% increase in 'adjusted' net profit after tax to $364.2 million.
Net profit came in at $376.9 million, whereas the market was expecting $338.7 million according to CommSec and Bloomberg. That means, Magellan investors could be happy with this result. Due to the strong performance, Magellan decided to up the dividend by 38% to 185.2 cents per share.
Magellan's High Conviction Trust To Be ASX-Listed
Magellan also announced the initial public offering (IPO) of the Magellan High Conviction Trust. It's a fund/trust which aims to invest in the best 8-to-12 best stock ideas from the Magellan investment team. The trust will have a yearly management fee of 1.5% per year plus a performance fee of 10% over a single hurdle of 10% per year total return after management fees.
Magellan said its unlisted strategy had returned 16.6% per year net of fees since it started in July 2013. You can read more about the Magellan High Conviction Trust in this Best ETFs Australia article.
Time To Buy Magellan Shares?
Magellan continues to impress and I believe its strategy of launching ASX-listed trusts is a good way to lock in funds under management (FUM), as long as the underlying performance continues to do well. The Magellan share price has run up strongly, so I'm not jumping to buy shares today. Having said that I think it is the best fund manager to own on the ASX.
How do

you

value an investment?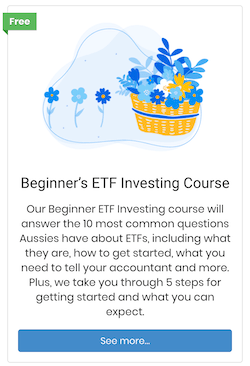 What does your process look like? Do you really understand what you're investing in and why?
You should know, we've just asked our top analyst to put together a FREE valuation course and make them available to investors like you, for a limited time.
Complete with downloadable Excel models, templates and valuation tools, simply click here to access the course.
It's completely free!
---
Disclaimer: Any information contained in this article is limited to general financial advice/information only. The information should not be relied upon because it has not taken into account your specific needs, goals or objectives. Please, consult a licenced and trusted financial adviser before acting on the information. Past performance is no guarantee of future performance. Nothing in this article should be considered a guarantee. Investing is risky and can result in capital loss. By reading this website, you acknowledge this warning and agree to our terms & conditions available here. This article is authorised by Owen Raszkiewicz of The Rask Group Pty Ltd.
At the time of publishing, Jaz does not have a financial interest in any of the companies mentioned.