Profit vs Potential
ASX tech shares like Xero Limited (ASX: XRO) and Afterpay Touch Group Ltd (ASX: APT) offer huge upside potential with revenue growing extremely fast and a long runway for future growth.
However, I think they lack one key ingredient that must be present for a company to be truly considered a wonderful business. A company can possess all the potential in the world but until it is consistently generating a profit, there is a heavy dose of hope and speculation thrown into the investment thesis.
These growing tech darlings may well go on to continue to be huge ASX winners. However, they are yet to earn their stripes. Unlike the two ASX tech shares below, Xero and Afterpay have not yet shown an ability to generate a growing stream of income or dividends for their investors.
Carsales.Com Ltd (ASX: CAR)
Carsales was founded in 1997 and is the largest automotive, motorcycle and marine classifieds business in Australia. It is headquartered in Melbourne and employs more than 1,200 people around the world. The company has operations in the Asia Pacific region, as well as stakes in businesses in Brazil, South Korea, Malaysia, Indonesia and Thailand.
The leading classifieds business increased revenue by 11% in FY19 and recorded a healthy net profit after tax (NPAT) of $85.3 million. This was dragged down by a one-off impairment charge against its 50.1% stake in the underperforming Stratton Finance. Adjusting for the impairment, profit came in at $131.3 million, a fairly minor 2.8% increase on the previous period.
Carsales has been paying dividends to shareholders for almost a decade now and in FY19, paid out $0.455. At its current share price, this constitutes a historical dividend yield of 3%. This is very healthy given the potential for long-term growth, especially from its investments in online classified businesses overseas.
Management have said they expect growth to remain "solid" in FY20, which will likely ensure the Carsales dividend continues on its upward trajectory.
SEEK Limited (ASX: SEK)
SEEK is an online employment business that matches job seekers and employers. It is also used by hiring agencies to construct a portfolio of candidates. SEEK operates in a host of countries including Australia, New Zealand and China.
SEEK recorded another record revenue figure in FY19, with total revenue rising 18% year-on-year. This translated into an underlying NPAT of $229 million.
Despite the business continuing to invest heavily for future growth, it was able to once again increase its dividend in FY19, paying out a full year dividend of $0.46 per share. This represents a historical dividend yield of 2.2% at SEEK's current share price, which is again quite impressive for a company that is still very much in a growth phase.
SEEK expects to deliver double-digit revenue growth in FY20 as it continues to aggressively pursue its long-term growth strategy.
How do

you

value an investment?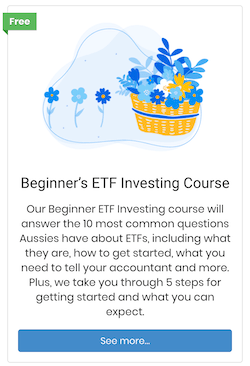 What does your process look like? Do you really understand what you're investing in and why?
You should know, we've just asked our top analyst to put together a FREE valuation course and make them available to investors like you, for a limited time.
Complete with downloadable Excel models, templates and valuation tools, simply click here to access the course.
It's completely free!
---
Disclaimer: Any information contained in this article is limited to general financial advice/information only. The information should not be relied upon because it has not taken into account your specific needs, goals or objectives. Please, consult a licenced and trusted financial adviser before acting on the information. Past performance is no guarantee of future performance. Nothing in this article should be considered a guarantee. Investing is risky and can result in capital loss. By reading this website, you acknowledge this warning and agree to our terms & conditions available here. This article is authorised by Owen Raszkiewicz of The Rask Group Pty Ltd.
Disclaimer: The author of this article owns shares in Seek Limited.