Afterpay (ASX: APT) shares rose this week after the buy now, pay later (BNPL) company announced more US growth.
What is Afterpay?
Afterpay is the owner of the popular "buy now, pay later" app. As of 2019, Afterpay had over 4 million registered users worldwide, making it one of Australia's true technology success stories. Afterpay is trying to emulate its outstanding success in Australia by expanding its reach into the UK, using the 'Clearpay' brand name, and into the USA, where it has signed major social influencers to endorse its service.
The following video explains how to analyse and value SaaS companies like Afterpay:
Afterpay's US growth continues
Afterpay announced there are now more than five million active shoppers in the US and nearly nine million US customers who have joined the platform including more than one million new customers using Afterpay during the COVID-19 period of the last 10 weeks.
Afterpay said the weekly run-rate increased 30% to 40% compared to January and February.
The BNPL business said over 15,000 brands and retailers are offering or are in the process of offering Afterpay to their customers. Afterpay US processed $2.4 billion in payments over the year to March 2020, an increase of 354% compared to FY19.
In April 2020 Afterpay US had more than 15 million app and site visits and Afterpay's US shop directory contributed almost 10 million lead referrals to its retail partners.
"At a time in which eCommerce has become the primary way people are shopping, there is a growing interest and demand among consumers to pay for things they want and need over time using their own money – instead of turning to expensive loans with interest, fees or revolving debt," Afterpay co-founder Nick Molnar said.
"We feel so grateful to partner with the merchant community to support their shoppers and help them attract more customers as commerce and retail starts to rebound over the next several months."
Time to buy Afterpay?
Afterpay's share price is now at an all-time high.
Afterpay clearly has plenty of potential, but there's so much expectation built-in that I think there are better tech ideas to look at on the stock market.
How do

you

value an investment?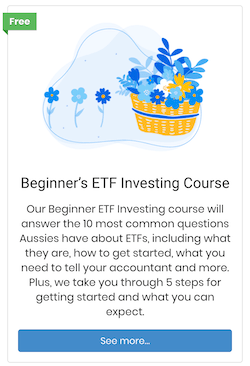 What does your process look like? Do you really understand what you're investing in and why?
You should know, we've just asked our top analyst to put together a FREE valuation course and make them available to investors like you, for a limited time.
Complete with downloadable Excel models, templates and valuation tools, simply click here to access the course.
It's completely free!
---
Disclaimer: Any information contained in this article is limited to general financial advice/information only. The information should not be relied upon because it has not taken into account your specific needs, goals or objectives. Please, consult a licenced and trusted financial adviser before acting on the information. Past performance is no guarantee of future performance. Nothing in this article should be considered a guarantee. Investing is risky and can result in capital loss. By reading this website, you acknowledge this warning and agree to our terms & conditions available here. This article is authorised by Owen Raszkiewicz of The Rask Group Pty Ltd.