The ASX 200 (ASX: XJO) is down more than 1%, though some shares are in the green at lunchtime.
Fisher & Paykel Healthcare (ASX: FPH) reports FY20 result
Fisher & Paykel reported its FY20 result. It generated NZ$1.26 billion of operating revenue, up 18% and that represented 14% growth in constant currency.
The company said that the increase in revenue was largely driven by growth in the use of the company's Optiflow nasal high flow therapy, demand for products to treat COVID-19 patients and strong hospital hardware sales throughout the year.
However, the gross margin decreased by 0.73% to 66.1%, primarily driven by additional air freight costs to get an increased supply of raw materials as well as finishing goods quicker. There was also higher costs from the company's second Mexico manufacturing facility.
Net profit after tax of NZ$287.3 million was growth of 37% compared to last year, or 30% in constant currency terms. Excluding the impacts from tax changes, being the R&D tax credit and building tax depreciation, net profit rose by 23% in constant currency terms.
The company said it expects to increase dividends as earnings grow. The Fisher & Paykel Healthcare directors increased its final dividend by 15% to NZ15.5 cents per share. This brings the total dividend for the year to 27.5 cents, an increase of 18%.
On the expectation of COVID-19 peaking in the first quarter of its FY21, the company is guiding FY21 operating revenue of NZ$1.48 billion and net profit of NZ$325 million to NZ$340 million. That would be revenue growth of 17.4% and profit growth of 13% to 18%.
Infigen (ASX: IFN) gets more bids
The bidding war for Infigen (ASX: IFN) continues as two more bids emerged this morning.
UAC Energy has offered $0.86 per share, but declared its offer wholly unconditional with payment terms of T+10 business days.
To counter that, it was announced today that Iberdrola has increased its offer to $0.89 per share.
Tabcorp (ASX: TAH) gets more revenue out of Jumbo (ASX: JIN)
The two gambling businesses have signed a binding term sheet to amend and extend the existing commercial reseller agreements.
Jumbo can sell Tabcorp lottery products in NSW, ACT, Victoria, Tasmania, SA and NT for a 10 year term until July 2030. This is approximately a 7-year extension from the current expiry.
There is a fixed extension fee of $15 million payable by Jumbo to Tabcorp when the new deal starts.
A service fee is payable by Jumbo to Tabcorp of 4.65% of the ticket subscription price. It starts at 1.5% in FY21, then rises to 2.5% in FY22, 3.5% in FY23 and 4.65% after that. For FY21 to FY23, if the value of subscriptions is more than $400 million for each financial year then Jumbo will pay a service fee of 4.65% for the amount above $400 million.
How do

you

value an investment?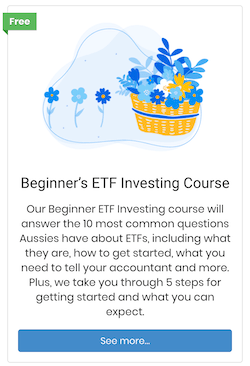 What does your process look like? Do you really understand what you're investing in and why?
You should know, we've just asked our top analyst to put together a FREE valuation course and make them available to investors like you, for a limited time.
Complete with downloadable Excel models, templates and valuation tools, simply click here to access the course.
It's completely free!
---
Disclaimer: Any information contained in this article is limited to general financial advice/information only. The information should not be relied upon because it has not taken into account your specific needs, goals or objectives. Please, consult a licenced and trusted financial adviser before acting on the information. Past performance is no guarantee of future performance. Nothing in this article should be considered a guarantee. Investing is risky and can result in capital loss. By reading this website, you acknowledge this warning and agree to our terms & conditions available here. This article is authorised by Owen Raszkiewicz of The Rask Group Pty Ltd.