Vanguard Global Infrastructure Index ETF (ASX: VBLD) may be a great option for reliable returns.
What is Vanguard?
Vanguard is a funds management business that is owned by its own investors. It was founded in 1975 and now has (or had) around AU$9.7 billion. It has 192 funds in the US, and 232 funds in markets outside the US. It's a world leader in providing low-cost ETFs.
Why is infrastructure a good option for reliable returns?
Infrastructure shares are businesses just like any other listed company. But they have the potential to create reliable, consistent returns. Reliable cashflow could also mean a less volatile share price and consistent income distributions.
Just ignore the COVID-19 pandemic for a moment. Think how consistently people would fly through airports every year – creating reliable returns. We all use electricity in our lives, the generation and transmission of that electricity is a valuable service. Railroads are an important element of transportation of people and goods.
The demand for a specific piece of infrastructure is pretty predictable, apart from when a global virus comes along.
Industry allocation
I'll give you a bit of rundown of where this ETF is invested.
The 'Conventional electricity' sector is allocated 35.1%, railroads is allocated 16.7%, pipelines is allocated 11.7%, the specialty REIT sector is allocated 10.9%, multiutilities is allocated 10%, gas distribution is allocated 4.2%, travel & tourism is allocated 3.9% and so on.
Specific shares
It has a total of 142 holdings. In terms of its biggest 10 positions, Vanguard Global Infrastructure Index ETF owns: NextEra Energy, Union Pacific, American Tower, Crown Castle International, Dominion Energy, Enbridge, Duke Energy, Canadian National Railway Co, Southern Co and CSX Corp.
So how has it performed?
It was only launched in October 2018, so it doesn't have much of a history yet. However, infrastructure has been performing well for many years.
Since inception Vanguard Global Infrastructure Index ETF has returned 12% per year. Over the past year it has made 5.72%, which is decent considering that includes the COVID-19 selloff.
What about the dividend yield?
Infrastructure businesses (normally) generate pleasing cashflow. There is limited opportunity to re-invest that profit into the existing assets, so shareholders tend to get a good payout each year.
However, the low interest rates have pushed up asset values and lowered the yield of offer. Vanguard Global Infrastructure Index ETF has a trailing dividend yield of 3.3%.
Summary
I like this ETF as an open for potentially reliable dividend income. However, it comes with an annual management fee of 0.47%, which is pretty expensive. It might be better to go for something like Vanguard MSCI Index International Shares ETF (ASX: VGS) which has a cheaper management fee and could make stronger net returns over the long term.
How do

you

value an investment?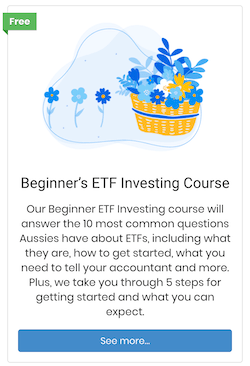 What does your process look like? Do you really understand what you're investing in and why?
You should know, we've just asked our top analyst to put together a FREE valuation course and make them available to investors like you, for a limited time.
Complete with downloadable Excel models, templates and valuation tools, simply click here to access the course.
It's completely free!
---
Disclaimer: Any information contained in this article is limited to general financial advice/information only. The information should not be relied upon because it has not taken into account your specific needs, goals or objectives. Please, consult a licenced and trusted financial adviser before acting on the information. Past performance is no guarantee of future performance. Nothing in this article should be considered a guarantee. Investing is risky and can result in capital loss. By reading this website, you acknowledge this warning and agree to our terms & conditions available here. This article is authorised by Owen Raszkiewicz of The Rask Group Pty Ltd.