The ASX 200 (ASX: XJO) is currently up 0.8% despite news that Australia's house prices have fallen faster in June 2020.
In May 2020 national house prices fell 0.4%. According to CoreLogic, national dwelling prices fell 0.7% with capital city property prices dropping 0.8% in June.
Looking at the biggest cities in Australia for June 2020, Sydney dropped 0.8%, Melbourne dropped 1.1%, Brisbane dropped 0.4%, Perth fell 1.1% and Adelaide declined 0.2%.
It wasn't bad news across the entire country though. Hobart prices rose 0.3%, Darwin prices went up 0.3% and Canberra prices grew 0.1%.
Nextdc (ASX: NXT) wins more contracts
Its contracted commitments at its NSW data centre facilities have increased by approximately 4MW, to more than 36MW.
Contracted customer commitments and expansion options at the NSW data centres are now approaching 60MW. With these customer wins, Nextdc has committed to completing the S2 (its second Sydney data centre) fit out to a total of 30MW.
The revenue from these new commitments is expected to commence during FY21 after completion and commissioning of the associated data halls.
Suncorp's (ASX: SUN) new business plan
The Suncorp share price is down 0.4% after revealing an operational update and a business plan.
Accountability for the performance of the insurance division will be assumed by two executives. One will be focused on underwriting, distribution, brands, marketing, product design and innovation. The other will be responsible for claims management and operations. Current insurance CEO Gary Dransfield will leave Suncorp.
Suncorp has appointed Clive van Horen as the new banking and wealth CEO. The company said this brings significant retail and business banking experience in Australia and internationally.
The FY21 main catastrophe reinsurance program has been finalised with a similar structure as previous years, with new aggregate excess of loss cover purchased for FY21 providing $400 million of cover for events in excess of $5 million once the retained cost of these events reaches $650 million.
The FY21 natural hazard allowance is expected to increase by $90 million to $130 million (in FY20 it was $820 million).
AMP (ASX: AMP) completes its sale
AMP has announced the completion of its life insurance business AMP Life to Resolution Life for $3 billion.
Total sale proceeds are $2.5 billion cash and a $500 million equity interest in Resolution Life Australia, which will be 20% of the new entity.
The final cash proceeds are subject to a number of adjustments, however AMP expects the net proceeds to increase AMP's capital in excess of its target surplus by about $1.1 billion. Some of that may be returned to shareholders.
The ASX 200 (ASX: XJO) is currently up 0.8% despite news that Australia's house prices have fallen faster in June 2020.
How do

you

value an investment?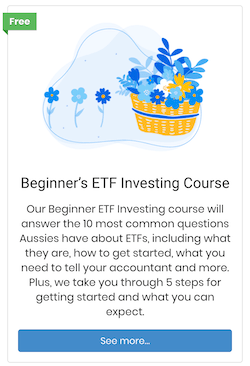 What does your process look like? Do you really understand what you're investing in and why?
You should know, we've just asked our top analyst to put together a FREE valuation course and make them available to investors like you, for a limited time.
Complete with downloadable Excel models, templates and valuation tools, simply click here to access the course.
It's completely free!
---
Disclaimer: Any information contained in this article is limited to general financial advice/information only. The information should not be relied upon because it has not taken into account your specific needs, goals or objectives. Please, consult a licenced and trusted financial adviser before acting on the information. Past performance is no guarantee of future performance. Nothing in this article should be considered a guarantee. Investing is risky and can result in capital loss. By reading this website, you acknowledge this warning and agree to our terms & conditions available here. This article is authorised by Owen Raszkiewicz of The Rask Group Pty Ltd.