Today, one of Australia's leading exchange-traded funds (ETFs) providers, Betashares, launched two brand new ETFs on the Australian Securities Exchange (ASX).
The first, BetaShares Future of Payments ETF (ASX: IPAY), is all about investing in companies at the forefront of the payments ecosystem.
The second, BetaShares Electric Vehicles and Future Mobility ETF (ASX: DRIV), invests in nascent industries such as electric vehicles and autonomous driving.
Let's dive into each ETF and see where they might fit into your portfolio.
BetaShares Future of Payments ETF (ASX: IPAY)
IPAY provides investors with exposure to the leading companies in the global payments sector.
Notable themes included in the ETF are mobile payments, card networks, infrastructure and software.
IPAY will hold up to 50 companies, with current holdings including the likes of Visa, Mastercard, PayPal, Square and Affirm.
It is heavily concentrated in the United States, with 79% of holdings located there. The ETF also has smaller allocations to parts of Europe, Brazil and Japan.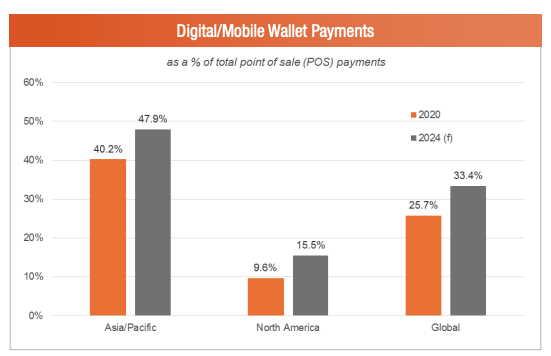 The fees for investing in IPAY edge towards the higher end at 0.67%.
Put another way, if you invested $10,000 you would pay $67 in fees each year.
Keep in mind that these fees would be deducted from your unit price and not be directly paid by the unitholder.
Over the past three years, the index that the IPAY ETF is tracking has returned 17.86% per annum. However, performance has reversed in recent times with the index down 3.94% over the past 12 months.
IPAY would form part of the tactical part of a portfolio and be a long-term holding to capture the benefits of ongoing changes in the payments sector.
BetaShares Electric Vehicles and Future Mobility ETF (ASX: DRIV)
DRIV is a convenient and cost-effective way to gain exposure to leading global innovators in automotive technology.
It has a notable bent toward electric vehicles, which is projected to increase from 12% of new car sales to 33% by 2030. Other major themes include autonomous driving, semiconductors and safety.
Similar to IPAY, the fund holds up to 50 companies such as Tesla, Uber Technologies and China-based Nio.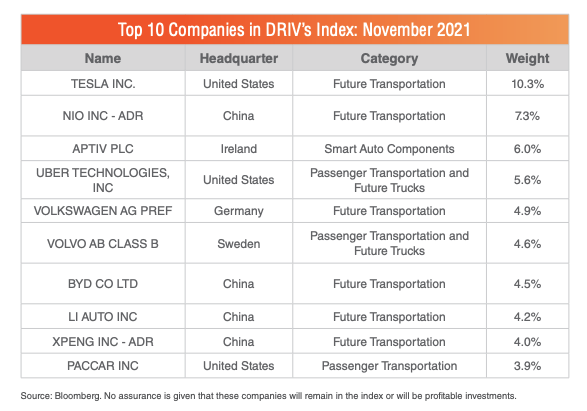 Again like IPAY, it has a management fee of 0.67%.
Notable geographic regions in the fund include the United States (44%), China (20%) and Germany (10%).
The underlying index has returned 36.20% over the past three years.
Like IPAY, DRIV is an ETF that should be held for several years to capture the benefits of the changing mobility landscape.
Final thoughts
Both ETFs provide access to companies that are typically difficult to gain exposure to as Australian investors.
DRIV provides diversified exposure to all the different new-world vehicles.
Equally, IPAY looks interesting for investors who don't have exposure to the payments industry.
Keep in mind the ETFs only began trading today, so there's no rush to jump in.