ETF distributions explained
Australian ETFs often pay distributions back to their investors. The ETF issuer will send you a yearly tax or income/distribution statement after the end of the financial year.
You can think of a distribution as the 'ETF version' of a share dividend. 
Some ETFs can also include franking credits. You should study your yearly ETF tax statement because you may also need to include "capital distributions" on your tax return.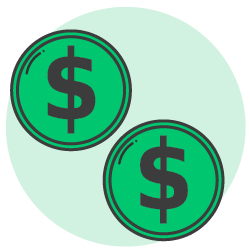 When distributions are paid
Different types of ETFs will pay dividend amounts in distributions at different times. For example, some ETFs aim to pay distributions monthly, quarterly (every three months), semi-annually (half-yearly) or once per year (annually).
Note: some ETFs will not pay distributions.
You will find the distribution frequency information on the Best ETFs Australia report page for the ETF, or in the Product Disclosure Statement (PDS) for the ETF you're researching.