List of Fidante Partners Limited ETFs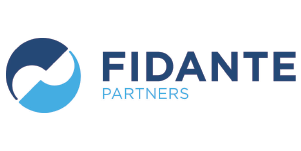 Fidante Partners is the funds management arm of annuities and retirement products provider Challenger Ltd (ASX: CGF). Fidante seeks to partner with boutique or smaller funds management businesses and individuals to help them grow their funds under management through a significant distribution network.
The company offers funds across local and global shares, fixed income and alternatives.
List of Fidante Partners Limited ETFs
Fidante Partners Limited (ASX:XARO) ETF. The ActiveX Ardea XARO Fund provides investors with exposure to an actively managed portfolio of fixed income products, particularly government bonds, while implementing risk management strategies that aim to provide protection from interest rate fluctuations and general market volatility.
The Best ETF in australia?
We've found the ONE ETF that could rule them all… 
Right now, there are 200+ ETFs on the ASX. Then there are index funds. Hundreds of managed funds. LICs. REITs. And everything in between. Wouldn't it be nice to make ONE investment and build the strong Core of your portfolio — with just one click? 
Rask's lead ETF research analyst and investing team have identified our #1 ETF for 2021 and beyond. Our analyst team has put together a full research report and a step-by-step investment guide to buying this ETF. 
Best of all: The report is totally

free

and will be sent via

email

.