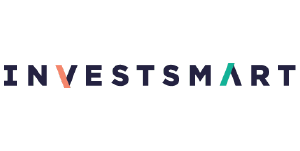 InvestSMART is the owner and issuer of Intelligent Investor ETFs, as well as many other financial publications and active and passive style investment products.
The InvestSMART company has offices in Melbourne and Sydney.
InvestSMART (ASX:INES) ETF. The Intelligent Investor INES Fund is an actively managed ETF, with a focus on Environmental, Social and Governance (ESG) factors. The fund aims to achieve medium to long-term capital growth.
InvestSMART (ASX:INIF) ETF. The Intelligent Investor INIF Fund is an actively managed ETF, with a focus on a research-led, value investing approach. This fund also focuses on providing investors with exposure to companies with a sustainable income yield.
InvestSMART (ASX:IIGF) ETF share price analysis.The IIGF ETF or Intelligent Investor Australian Equity Growth Fund (Managed Fund) by InvestSMART employs an active investment strategy to outperform its Australian share market index, the ASX 200 Accumulation Index.
The Best ETF in australia?
We've found the ONE ETF that could rule them all… 
Right now, there are 200+ ETFs on the ASX. Then there are index funds. Hundreds of managed funds. LICs. REITs. And everything in between. Wouldn't it be nice to make ONE investment and build the strong Core of your portfolio — with just one click? 
Rask's lead ETF research analyst and investing team have identified our #1 ETF for 2021 and beyond. Our analyst team has put together a full research report and a step-by-step investment guide to buying this ETF. 
Best of all: The report is totally

free

and will be sent via

email

.