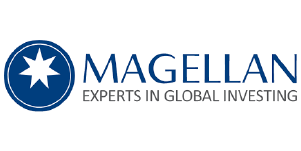 Magellan Funds Management is an active funds management business based in Sydney, Australia. Magellan specialises in investing in global shares and infrastructure assets with its two largest strategies based on these two asset classes.
Magellan is operated and run by its Founder, Hamish Douglass.
Magellan (ASX:MGE) ETF. The Magellan MGE Fund is an actively managed portfolio that invests in a select array of international companies. The fund typically selects between 20-40 global equities.
The Best ETF in australia?
We've found the ONE ETF that could rule them all… 
Right now, there are 200+ ETFs on the ASX. Then there are index funds. Hundreds of managed funds. LICs. REITs. And everything in between. Wouldn't it be nice to make ONE investment and build the strong Core of your portfolio — with just one click? 
Rask's lead ETF research analyst and investing team have identified our #1 ETF for 2021 and beyond. Our analyst team has put together a full research report and a step-by-step investment guide to buying this ETF. 
Best of all: The report is totally

free

and will be sent via

email

.