List of Schroder Investment Management Australia Limited ETFs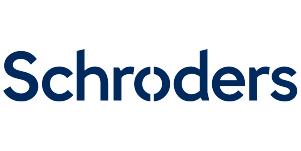 Schroders Australia is a funds management and wealth firm based in Sydney. It was established in 1961.
Schroders Australia is part of a much larger international business which has been operating in Europe, USA, Asia and Africa for decades. Schroders PLC (LON: SDR) is listed on the London Stock Exchange.
List of Schroder Investment Management Australia Limited ETFs
Schroder Investment Management Australia Limited (ASX:GROW) ETF. The Schroder GROW Fund is a multi-asset class, actively-managed portfolio of global assets. The fund aims to deliver a return of 5% per annum above inflation (before fees), over a rolling 3-year period.
The Best ETF in australia?
We've found the ONE ETF that could rule them all… 
Right now, there are 200+ ETFs on the ASX. Then there are index funds. Hundreds of managed funds. LICs. REITs. And everything in between. Wouldn't it be nice to make ONE investment and build the strong Core of your portfolio — with just one click? 
Rask's lead ETF research analyst and investing team have identified our #1 ETF for 2021 and beyond. Our analyst team has put together a full research report and a step-by-step investment guide to buying this ETF. 
Best of all: The report is totally

free

and will be sent via

email

.