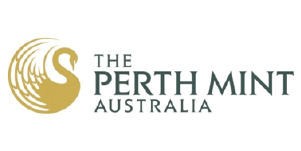 The Perth Mint is exactly what it says on the tin -- a store and exchange of gold bullion (aka bars) and related products. As of 2019, the Perth-based Mint distributed some $18 billion of gold, silver and platinum to customers in over 100 countries.
The Perth Mint offers just one ASX ETF which trades with the ticker symbol PMGOLD. The owner of Perth Mint, Gold Corporation, is relatively unique because the physical gold held by the PMGOLD ETF is backed by the West Australian government under Section 22 of the Gold Corporation Act 1987.
Perth Mint (ASX:PMGOLD) ETF. The Perth Mint PMGOLD ETF represents a right to gold created by The Perth Mint, Australia's largest fully integrated precious metals enterprise. The ETF gives investors the ability to purchase Government-backed gold via the ASX, rather than holding physical bars themselves.
The Best ETF in australia?
We've found the ONE ETF that could rule them all… 
Right now, there are 200+ ETFs on the ASX. Then there are index funds. Hundreds of managed funds. LICs. REITs. And everything in between. Wouldn't it be nice to make ONE investment and build the strong Core of your portfolio — with just one click? 
Rask's lead ETF research analyst and investing team have identified our #1 ETF for 2021 and beyond. Our analyst team has put together a full research report and a step-by-step investment guide to buying this ETF. 
Best of all: The report is totally

free

and will be sent via

email

.