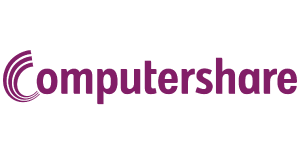 Computershare is not only the largest share registry in Australia but also the world. The company was founded in 1978 as one of Melbourne's first start-up technology companies, initially providing computer services to businesses.
After branching out into share registry, Computershare now manages more than 75 million customer records and employs over 12,000 staff across all of the major financial markets.
Computershare is a public company listed on the ASX and is large enough to sit comfortably within the S&P/ASX 200 (INDEXASX: XJO), the major ASX benchmark index.

What is a share registry?
A share registry is an organisation that helps companies manage their list (or 'registry') of shareholders.
Typical responsibilities of a share registry include:
Managing dividend payments -- including dividend reinvestment plans
Issuing shareholding statements -- a document you'll often receive in the mail when you purchase ETFs/shares
Recording changes in ownership
Managing investors' personal information -- e.g. contact details, tax file number, communication preferences, etc.
How to access Computershare
If you invest in an ETF (or share) which uses Computershare, you'll need to create an account in order to participate in a dividend reinvestment plan (if available), access your transaction history, update your personal information, and complete other corporate actions.
If you have multiple shareholdings that use Computershare, you'll be able to access all of them with the one account.
You can register for a Computershare account here. Be sure to have your shareholder reference number (SRN) or holder identification number (HIN) at the ready -- this is often located at the top right corner of your holding statement. Alternatively, you can find this number by logging into your online share broking account or by contacting your broker.
ETF Securities (ASX:ACDC) ETF. The ETFS ACDC ETF provides investors with passive exposure to the performance of companies involved in battery technology and lithium mining. ACDC adopts an equal weight strategy, meaning that it weights the shares within the portfolio equally – this is different from traditional index fund ETFs which invest more in the largest companies (as determined by market capitalisation).