Registry: Link Market Services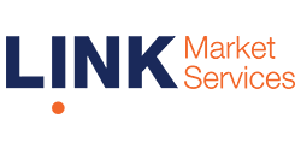 Link Market Services is the second-largest share registry in Australia and operates from offices in 11 countries throughout Australasia, Asia, Africa, the Middle East and Europe.
The company falls under the banner of ASX-listed Link Administration Holdings Ltd (ASX: LNK). Similarly to major competitor Computershare, Link shares sit within the S&P/ASX 200 (INDEXASX: XJO). However, Computershare has a much larger market capitalisation than Link.

What is a share registry?
A share registry is an organisation that helps companies manage their list (or 'registry') of shareholders.
Typical responsibilities of a share registry include:
Managing dividend payments -- including dividend reinvestment plans
Issuing shareholding statements -- a document you'll often receive in the mail when you purchase ETFs/shares
Recording changes in ownership
Managing investors' personal information -- e.g. contact details, tax file number, communication preferences, etc.
How to access Link Market Services
If you invest in an ETF (or share) which uses Link Market Services, you'll need to create an account in order to participate in a dividend reinvestment plan (if available), access your transaction history, update your personal information, and complete other corporate actions.
If you have multiple shareholdings that use Link Market Services, you'll be able to access all of them with the one account.
You can register for a Link Market Services account here. Be sure to have your shareholder reference number (SRN) or holder identification number (HIN) at the ready -- this is often located at the top right corner of your holding statement. Alternatively, you can find this number by logging into your online share broking account or by contacting your broker.
All Link Market Services Funds
Betashares (ASX:A200) ETF. The Betashares A200 ETF provides exposure to the largest 200 Australian companies, based on market capitalisation. Unlike many other Australian shares ETFs, A200 uses the Solactive Australia 200 Index. This is virtually the same thing as the indices provided by S&P/ASX, as it also uses a market capitalisation weighting.