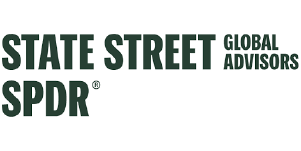 State Street Global Advisors (State Street) is one of Australia's and the world's largest ETF issuers, both by the total number of ETFs and money invested (known as Funds Under Management or FUM). It is the name behind SPDR ETFs ("spider").
Globally, State Street manages over $US2.5 trillion.
State Street first opened its Australian offices in 1986 and employs 4,000 people throughout the Asia Pacific region.
State Street created the first ETF back in 1993. Today, the SPDR ETF name is known for index fund ETFs, rules-based ETFs and research. In Australia, SPDR ETFs are available in the Australian Shares, Global Shares and Australian Bonds sectors.
SPDR (ASX:BOND) ETF. The name's… the SPDR BOND ETF. BOND invests in Australian bonds which are investment grade and denominated in Australian dollars with maturities more than one year.