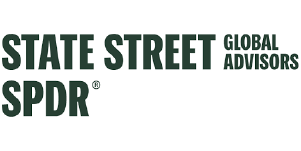 State Street Global Advisors (State Street) is one of Australia's and the world's largest ETF issuers, both by the total number of ETFs and money invested (known as Funds Under Management or FUM). It is the name behind SPDR ETFs ("spider").
Globally, State Street manages over $US2.5 trillion.
State Street first opened its Australian offices in 1986 and employs 4,000 people throughout the Asia Pacific region.
State Street created the first ETF back in 1993. Today, the SPDR ETF name is known for index fund ETFs, rules-based ETFs and research. In Australia, SPDR ETFs are available in the Australian Shares, Global Shares and Australian Bonds sectors.
SPDR (ASX:E200) ETF share price analysis.The SPDR ASX 200 ESG ETF provides investors with exposure to the largest 200 Australian/ASX-listed companies while also being tilted towards companies which exhibit strong Environmental, Social and Governance (ESG) characteristics — and E200 excludes companies in tobacoo and controversial weapons and those which earn more than 5% of their revenue from thermal coal.
The Best ETF in australia?
We've found the ONE ETF that could rule them all… 
Right now, there are 200+ ETFs on the ASX. Then there are index funds. Hundreds of managed funds. LICs. REITs. And everything in between. Wouldn't it be nice to make ONE investment and build the strong Core of your portfolio — with just one click? 
Rask's lead ETF research analyst and investing team have identified our #1 ETF for 2021 and beyond. Our analyst team has put together a full research report and a step-by-step investment guide to buying this ETF. 
Best of all: The report is totally

free

and will be sent via

email

.