SPDR GOVT ETF (ASX:GOVT)
The GOVT ETF by SPDR invests in Australian Government bonds issued by the Commonwealth/Federal Government, State Governments (Semis) and territories.
This free report is issued by Best ETFs Australia, a division of The Rask Group Pty Ltd. It is not a recommendation. Speak to a financial professional before relying on this information and please read our Financial Services Guide (FSG).
GOVT ETF Fast Facts
Tired of the same ol' dividend stocks?

SPDR GOVT ETF (ASX:GOVT) key information
GOVT: FUM Warning
If an ETF has a small amount of funds under management or FUM (meaning, the amount of money invested in the ETF), it risks being closed by the fund manager.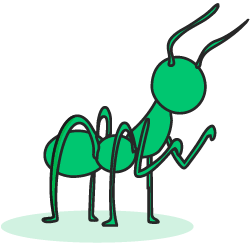 Here at Best ETFs Australia, we consider any ETF with less than $100 million invested to be a higher than normal risk of being closed. However, there are many variables to consider:
Is it a lower-cost ETF (under 0.5% in yearly management fees)? If so, it'll need more FUM to be profitable.
Is the ETF issuer a major provider of ETFs? If they are not 'one of the big guys', the ETF department could be closed if it fails to become profitable.
It's important to remember that if an ETF closes, the ETF investor will typically receive a notification from the ETF issuer and can elect to sell the ETF prior to its closing, or opt to receive his or her money back from the ETF after it closes.
Tired of the same ol' dividend stocks?

Fixed interest – Australia sector
The Best ETFs Australian Fixed Interest sector includes ETFs, managed funds and index funds which cover Australian bonds ranging from Government treasuries to Corporate and Hybrids; right through to Cash Management Trusts (CMTs) and simple Term Deposit ETFs.
This sector may also include cash or bond products from foreign Governments or companies issuing their debt (bonds) or cash products here in Australia.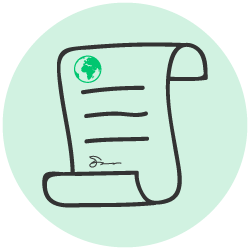 Performance Characteristics
Over the ultra-long-term, we expect the Australian bonds and cash sector to perform with low amounts of volatility (ups and downs) but equally low capital gains. Moreover, we believe investors should expect the income return produced by high-grade bonds and cash to remain low for the foreseeable future as inflation and Australian interest rates remain well below historical levels.
Don't Forget...
One of the unique features of the Australian term deposit market -- it's a legacy of our time during the Global Financial Crisis (GFC) of 2008/2009 --  is the Australian Government Guarantee on deposits.
Before buying a cash ETF, we think you should learn more about this relatively unique protection mechanism for Australians who deposit up to $250,000 in an approved bank. It may offer more security than buying a cash ETF. You can learn more about the Australian Government's deposit guarantee by clicking here.
We think you should consult a licensed, independent and trustworthy financial adviser if you need help understanding the guarantee.
What exactly does Fixed interest – Australia invest in?
The GOVT ETF ultimately ends up invested in Australian Government bonds, semi-government bonds (e.g., state governments) and high grade corporates and supranational entities. The bonds have maturities ranging from 0 years to 20+ years, with the average for the Government bonds held by the ETF falling between 5 and 12 years.
Sector risks
There are many risks to investing in Australian bond ETFs. You should always consult a licensed and trusted financial adviser before doing anything. This information is general information and should not be considered personal financial advice.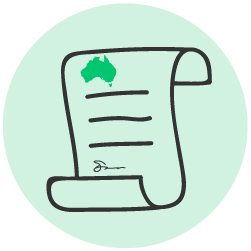 Here are some of the risks:
Index risk - Unlike sharemarket indices (e.g. ASX 200), most bond market indices use an incredibly poor construction methodology. In the sharemarket, the biggest companies get a bigger weighting in an index because they are valued by their market capitalisation (number of shares x total shares). This rewards a company for growth. However, in the bond market, most indices use the total amount of debt to weight companies in the index. Meaning, companies with the most debt are the biggest part of the index (and hence part the index fund ETF). As you can imagine, lots of debt can be a bad thing!
Liquidity risk - Unlike shares, some bonds trade infrequently. For example, many big pension funds or investors will buy a bond and never sell it (they'll just collect the coupon payments until it matures). A problem arises because ETFs need to let investors in-and-out (buy and sell) each day. If the ETF issuer can't buy the bonds in the index for you, they'll have to find other ways to provide the bond market exposure. Ultimately, this 'lack of liquidity' means the ETF's unit price can deviate from the value (NTA) of the bonds (called a "premium" or "discount"). For this reason, you need to pay careful attention to the ETF's discount and premium when you're buying or selling and consider sticking to reputable ETF providers. This risk tends to be worst during a market crash or a rapid recovery - when trading activity steps up.
Concentration risk - Diversified portfolios balance their exposure across many different issuers, sectors, countries and credit ratings. That is, owning bonds issued by companies or countries from just one sector or geography can create unnecessary risk. In Australia, the bond market is heavily skewed towards corporate bonds. That is, bonds issued by big companies. And within the corporate bond sector, many of those bonds are issued by Australia's banks (Commonwealth Bank, ANZ, Westpac, etc.). If too much of a bond portfolio is concentrated towards one sector of the market, an investor may be overly exposed to risks only in that sector. That's we think it's best for bond portfolios to be evenly diversified across all markets, bond types, issuers, industries and credit ratings.
Credit risk - Companies and countries that issue bonds are 'rated' by expert credit rating agencies (S&P, Fitch, Moody's, etc.). If there's a big chance the company/government could go bankrupt, the bond will have a lower/worse credit rating (e.g. CCC). The safest bonds are issued by stable governments and given a 'AAA' rating. "Junk bonds" are typically rated BBB- or lower and have a higher chance of default.
Our expert analyst just named 3 stocks to buy
right now

What you need to know about SPDR
State Street Global Advisors (State Street) is one of Australia's and the world's largest ETF issuers, both by the total number of ETFs and money invested (known as Funds Under Management or FUM). It is the name behind SPDR ETFs ("spider").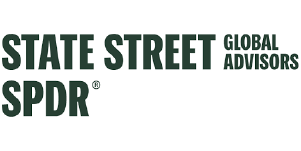 Globally, State Street manages $US2.6 trillion.
State Street first opened its Australian offices in 1986 and employs 4,000 people throughout the Asia Pacific region.
State Street created the first ETF back in 1993. Today, the SPDR ETF name is known for index fund ETFs, rules-based ETFs and research. In Australia, SPDR ETFs are available in the Australian Shares, Global Shares and Australian Bonds sectors.
Potential allocation for GOVT
This ETF might be used as part of a 'core' allocation in a diversified long-term portfolio because of its diversified and transparent investment strategy, low costs, risk profile and the expectation of long-term returns.
What is The Core-Satellite Approach?
A core-satellite approach puts investments into two 'buckets' depending on the expected risk and returns.
Bucket 1: Core Investments
The 'core' is the larger part of an investment portfolio and could be reserved for more conservative investments. For example, this might include diversified, low-cost and easy to understand funds, bonds, shares or ETFs.
If you're new to investing, the core is a good place to start.
Core ETFs might include:
Australian shares (index strategies)
Australian bonds and global bonds
Cash
Bucket 2: Satellite/Tactical Investments
The 'satellite' or tactical bucket is the smaller part of a portfolio (e.g. 0% to 30% of your entire portfolio). In this section, investors might decide to take more risk, invest in unique or unproven strategies, buy fast-growing individual shares, etc.
Tactical strategies could be higher risk, higher cost and more complicated strategies that are used in the hope of outperforming the averages (e.g. ASX 200, S&P 500, etc.).
Tactical ETFs might include:
Australian shares (rules-based strategies)
Global shares (rules-based strategies)
Commodity ETFs
Currency ETFs
Cash ETFs
Hedge funds
Typically, what is GOVT used for?
As it can be quite difficult for small investors to get exposure to the Government bond market, an investor could use the GOVT ETF to get exposure to the highest grade bonds in Australia.
How do I invest in the S&P/ASX Australian Government Bond Fund ETF ETF?
The easiest way to buy an ETF is through your online share brokerage account. Just search for the ticker code and buy it. The following podcast explains how to buy shares and ETFs for the first time.
Meaning, you can follow the exact same process for ETFs as you do for shares -- both can be purchased in one account.
Australian Investing 101
Don't have a brokerage account for ETFs?
Read our tutorial on understanding how share brokerage accounts work.
Is GOVT a good ETF?
We believe that knowing whether or not to invest in an ETF requires a lot of research, even for an ETF like this one. ETFs are long-term investments, so it's important to do the right amount of research into the ETF before you invest, and consider how it fits with your risk profile, strategy and the other investments in your portfolio.
Where you can go to find more research on this ETF:
Reports like this one on the Best ETFs Australia website were built to help you understand ETFs and to provide free access to news and research across all Australian ETFs, index funds and selected managed funds.
This report is the free version of our ETF reserach and it contains general information and should not be considered as a recommendation or personal financial advice. If you want to receive personal financial advice and have someone tailor the ETF research to you, you should speak to a financial adviser.
If you don't want to pay a financial adviser, here's what you can do:
Before doing anything, you should always read the ETF's Product Disclosure Statement (PDS), which should be available on the ETF provider/issuer's website. The PDS explains some of the risks, the fees and other important information.
If you're looking for more free content from us...
Take our free ETF investing course, it's great for beginners. Just click here to enrol and begin learning.
Subscribe to our mailing list, create a free account and access our latest investment reports.
To get our analyst's expert ETF research you can join Rask ETFs. Rask ETFs offers our members access to simple model portfolios, expert research on our top 10 Australian ETFs, easy-to-follow ETF strategies and lots more. It's just $199 to access Rask ETFs. Click here to learn more
Special note for financial advisers:
If you're a financial adviser and you want to receive our analyst research to help you build model portfolios, please register for Rask Platinum Adviser (beta). We're making it free for the first 200 financial advisers.
Free investment report
You should know, we've just asked our top investment analyst to put together a free ETF investor's course and make it available to investors just like you, for a limited time.
Complete with quizzes, checklists, free tools, calculators and step-by-step guides, you can simply click here to access the course.
It's completely free!
No strings attached. Just a great -- and FREE -- online course provided by our expert ETF investing team.
---
Disclaimer: Any information contained in this report is limited to general financial advice/information only. The information should not be relied upon because it has not taken into account your specific needs, goals or objectives. Please, consult with a licenced and trusted financial adviser before acting on the information. Past performance is no guarantee of future performance. Nothing in this article should be considered a guarantee. Investing is risky and can result in capital loss. By reading this website, you acknowledge this warning, having read our Financial Services Guide (FSG) and agree to our terms & conditions available here. This article is authorised by Owen Raszkiewicz of The Rask Group Pty Ltd.
Next stop: financial independence!