BetaShares ETFs
BetaShares is one of Australia's largest ETF issuers, by number of ETFs issued on the ASX. At the end of 2018, Betashares had $6.1 billion of money invested in its ETFs.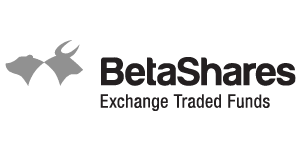 BetaShares was founded in Sydney by a group of finance professionals who have a venture capital (VC) business called Apex Capital Partners. BetaShares was an 'in house' investment for Apex but grew quickly as ETFs took off.
Betashares is part-owned by Mirae Asset Global Investment Group, a specialist ETF business which manages nearly $130 billion.
$6b+ invested in BetaShares ETFs
BetaShares launched its first ETF in 2010 but has grown its ETF count rapidly to have around 50 ETFs in the market today.
BetaShares has issued index fund ETFs, rules-based ETFs and actively managed funds in an ETF wrapper. To launch its active funds, BetaShares teamed up with Legg Mason and AMP.