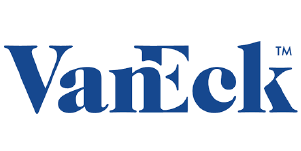 VanEck was founded in 1955 as a specialist global investing business. Despite only launching in Australia in 2013, VanEck has grown to become one of the largest ETF issuers, both by the total number of ETFs issued and the amount of money invested (known as Funds Under Management or FUM).
Around a decade after being founded by John C. van Eck Jr in New York, VanEck launched the first gold fund. Today, VanEck offers ETFs in the Australian Shares, Global Shares, Australian Bonds and Commodities sectors.
VanEck (ASX:EMKT) ETF. The VanEck EMKT ETF gives investors exposure to companies across a range of emerging markets. Emerging markets (EM) are markets which are typically associated with higher average returns over 10+ years, but they (typically) come with higher risk, as measured by volatility.
The Best ETF in australia?
We've found the ONE ETF that could rule them all… 
Right now, there are 200+ ETFs on the ASX. Then there are index funds. Hundreds of managed funds. LICs. REITs. And everything in between. Wouldn't it be nice to make ONE investment and build the strong Core of your portfolio — with just one click? 
Rask's lead ETF research analyst and investing team have identified our #1 ETF for 2021 and beyond. Our analyst team has put together a full research report and a step-by-step investment guide to buying this ETF. 
Best of all: The report is totally

free

and will be sent via

email

.